Vegan Invasion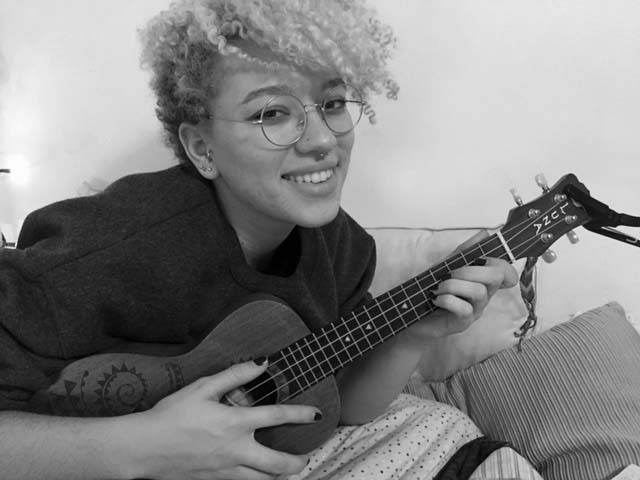 So my daughter has decided to be vegan. REALLY? Okay, I get the whole "I don't want to eat decaying flesh thing" but JESUS no animal products of any kind? Milk? Almond please…unsweetened. Cheese? Only the fake rubber stuff. Eggs? Okay, IF they come out of our chickens egg hole. Our plant-eating zealot fell off the wagon here since she knew our chickens were happy. But since I had to give them away last week (if I think about this too long, I'll cry), even eggs are off the vegan-approved menu. And the list goes on and on and on! How am I supposed to feed this kid?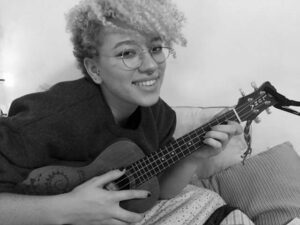 My daughter, AKA Baby Vegan.
Okay, it's true, she's 18 but still I get weak kneed and sick to my stomach when I see yet ANOTHER bag of fast food fries instead of the time intensive organic whole foods meal I just slaved over in all that spare time I have. Since she sniffs at the healthy dinners, I find myself instead making snack bars from scratch that she can't resist in the hope that I can save her stomach and body from yet another waffle fry.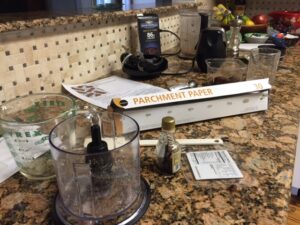 Kitchen counter after the Larabar incident. Be assured, on that
counter is an empty glass that once held a stellar G&T.
More importantly, WHY am I doing this? She's a senior in high school! If she wants to be so picky about her food, and I am going insane trying to balance work, grad school and, oh ya, a sick husband, shouldn't she be able to fend for herself a bit? Shouldn't I let her without feeling guilty? And here lies the question. Am I overcompensating because I feel like my daughter has already been dealt a shitty hand? She has timed seizures. Waited for the ambulance. Watched her dad lie on the couch hour after hour struggling with chemo and bad reactions to meds. She has been thrust into the depths of death and cancer just as most teenagers' lives are bursting with possibilities of the future. On top of that, she is AP queen, accumulating passing scores on six college classes and five more if she is successful with what she is taking this year. Can't I at least make sure she eats well? Of course I can, but it leaves me doing a crappy job on my own homework, or worse, sniffing through my dirty laundry rooting around for the least disgusting pair of underwear to wear to work. There is just no easy answer. There is just one of me. There is just this moment right here, right now. And it screams that I must work frantically to save my daughter from all the harsh realities of the world…and a great place to start is with a homemade Larabar!
Thank you Sommer Collier, blogger extraordinaire from A Spicy Perspective for the Paleo Nut Bar recipe. This has been my go to vegan snack savior.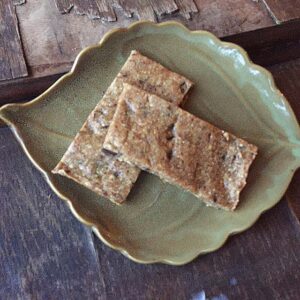 Home-made Larabars!
I call this recipe Mud Butt because I am far less sophisticated than Sommer, but if you eat it on a hot Florida day, you'll not question why.
---